The Originals, a TV show where vampires, werewolves and witches all occupy New Orleans. If you watched The Vampire Diaries spin-off you know exactly what I'm talking about. Unfortunately for fans like myself the show is ending, season five is going to be the last. Be right back, crying in the corner.
I fell in love with the show easily as it was a perfect match for TVD. The show focuses on the Original Family and their life in New Orleans. Klaus, Elijah and Rebekah (plus their many other siblings and extended family) have been on our screens almost feeling like forever itself.
SEE MORE: 10 Different Times "The Originals" Showed How Important Siblings Are
Now this show has ranged from love, to heartbreak, anger and betrayal...And of course death. So many beloved characters have died throughout the seasons and each of them still hits home.
The very first death was shocking but no one was prepared for losing characters that we cherished and love. I've compiled a list of the most shocking or heartbreaking deaths in the TV series. Grab your tissues because things are going get sad real quick. Oh and don't forget, spoilers ahead!
(Video) G-Eazy - Sober (Official Video) ft. Charlie Puth
1. Cami O'Connell (Season 3, episode 19)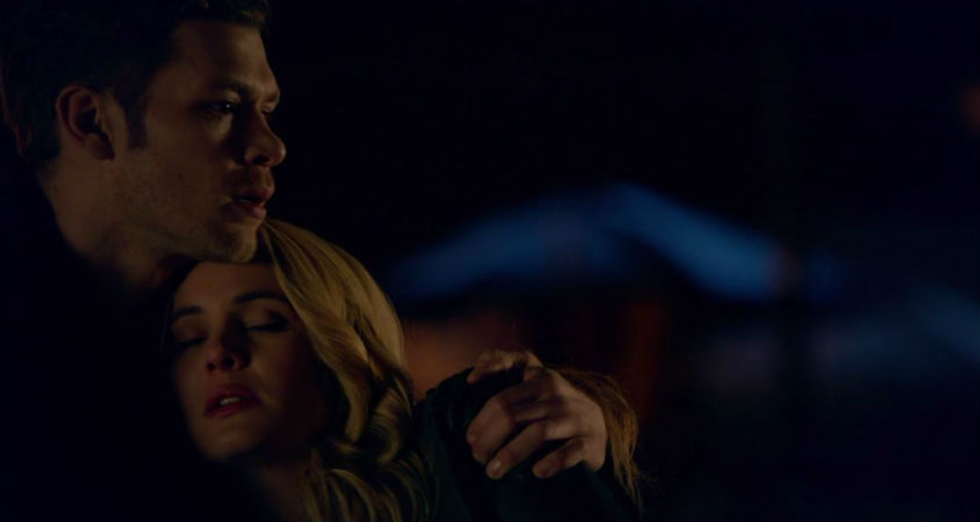 Our beloved Cami, who wanted her to die in the first place? (Besides all the Klaroline shippers, I see you). It all started with Lucien turning into the beast and biting Cami. From that point on her death had happened slowly and tears easily poured from my eyes. I preferred her in the earlier seasons but once she realized she was dying, I couldn't hold it anymore. Leah Pipe's acting in that scene killed me and Joseph Morgan held his own emotion along with her. Cami had been Klaus's light, especially with Hope and convincing him that he needed to be there for her. I will carry you with me Cami, always.
2. Davina Claire (Season 1, episode 11)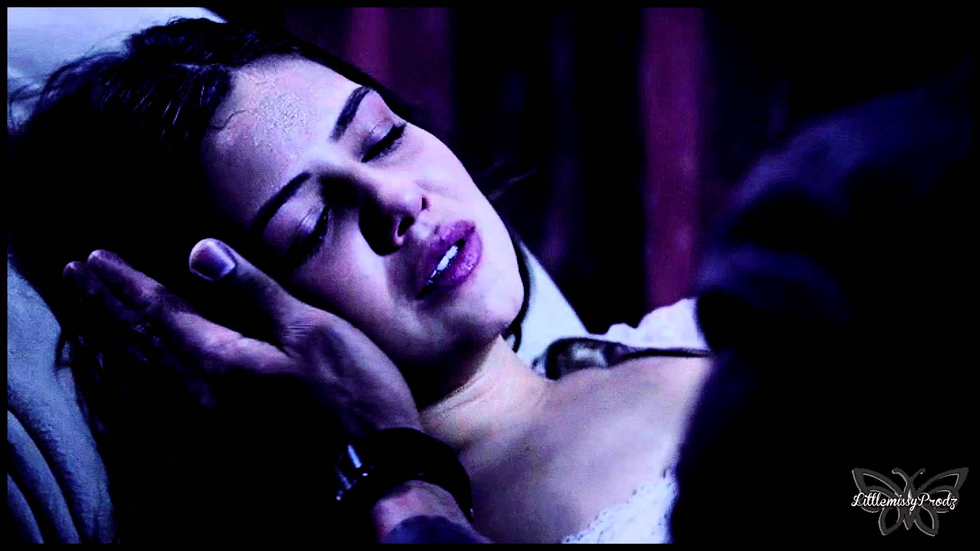 Oh Davina, season one who were a little girl who happened to hold the power over everyone in the city. Then came the Harvest and we all know what happened. She needed to complete the harvest in order to spread the magic out. Unfortunately, Sophie had to slice Davina's throat, but she and the other young witches would all come back to life...Right? In her case no. The ancestors refused that chance and everyone was in tears. I was in such shock that I didn't start crying until the scene between Marcel and Klaus. Marcel had been her adoptive father so to speak and was devastated that she was dead and that he couldn't bring her back. Luckily for us, she didn't stay dead for long and came back for good.
3. Finn Mikaelson (Season 3, episode 17)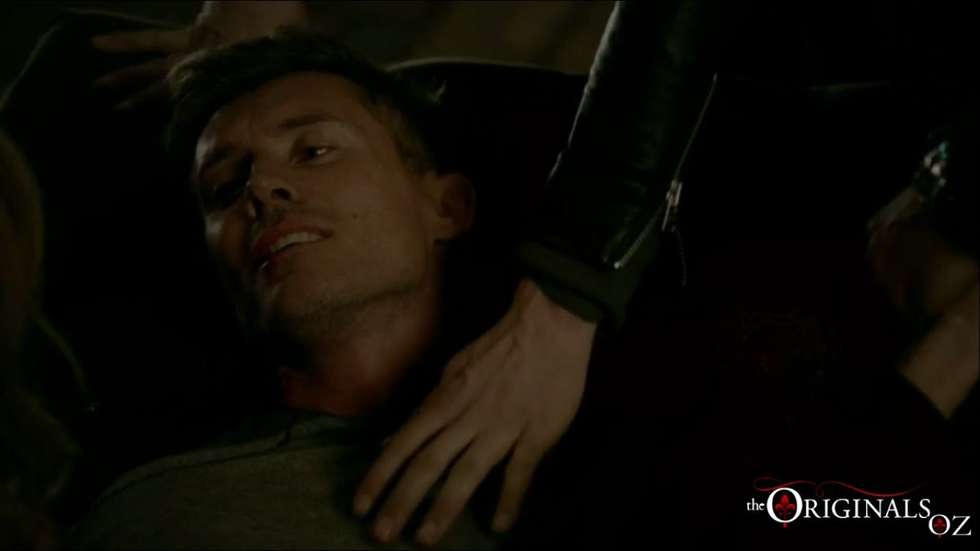 Finn Mikaelson, the one Mikaelson that everyone seems to dislike or forget. We got to see him for a little while in season 3 but he didn't last long as usual. Lucien was on the roll and bit him which made his death a surprise considering he was a Mikaelson. We all thought he would have been healed by Klaus's blood, but the venom worked two times faster and killed Finn in a matter of hours. The acting was moving especially when they went to the bridge and scattered his ashes each vowing something. The Mikaelson siblings proved always and forever...And until forever ends.
(Video) G-Eazy ft. Christoph Andersson - Tumblr Girls (Official Music Video)
4. Lucien Castle (Season 3, episode 20)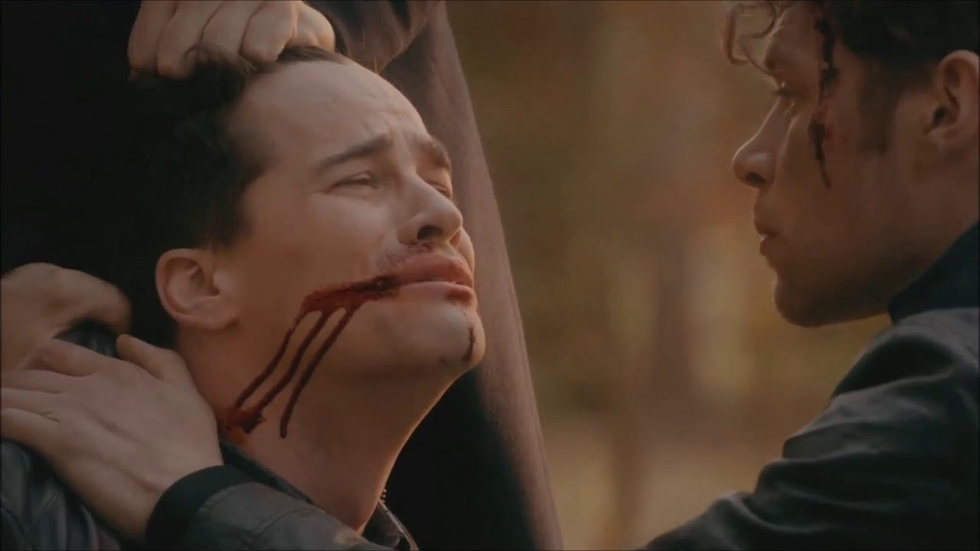 My favorite villain throughout the entire series and I'm sure a lot of people can agree on that. He was charming, sarcastic, cruel and very good looking. He had turned into the beast that the prophecy had said though Lucien wasn't the true one. He had gone after Hayley and Klaus, threatened to kill her (Also the mother of his child) but the Mikaelson siblings save the day. I had a soft spot for Lucien considering all of the pain they had but him through for a thousand years. Hopefully you make an appearance in the last season.
5. Marcel Gerard (Season 3, episode 21)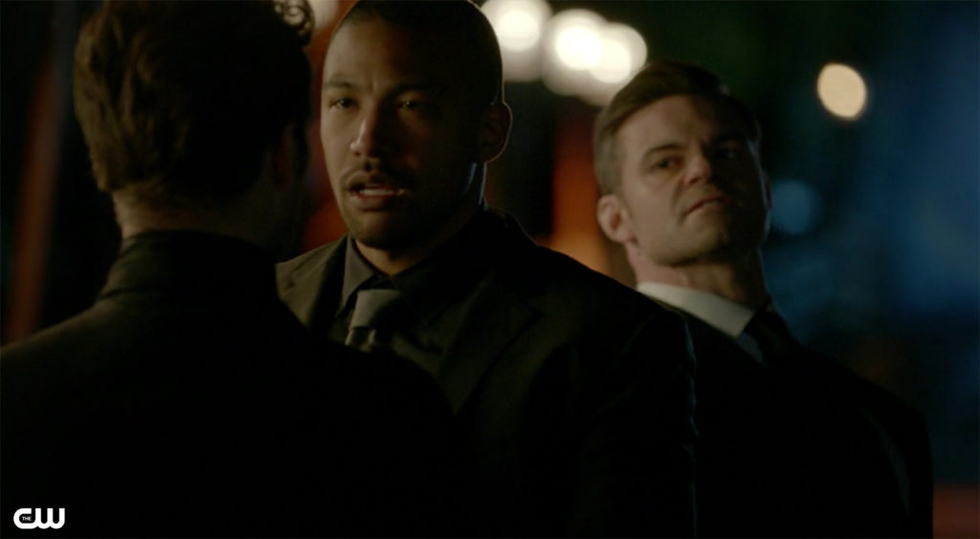 Probably an unpopular opinion right here but Marcel is my favorite character in the entire show. He isn't an blood related Mikaelson but Klaus took him in and raised him like his own son. During season 3, he actually became the beast that would end the Mikaelson family and for a moment there I was cheering on his side. Believing that Marcel had yet to take the serum, Elijah rips his heart out and lets his body fall to the bottom of the river. Now as I was panicking that my favorite character was dead, I was pleasantly surprised that he wasn't actually dead. The King of New Orleans was still King after all.
6. Davina Claire (Season 3, episode 20)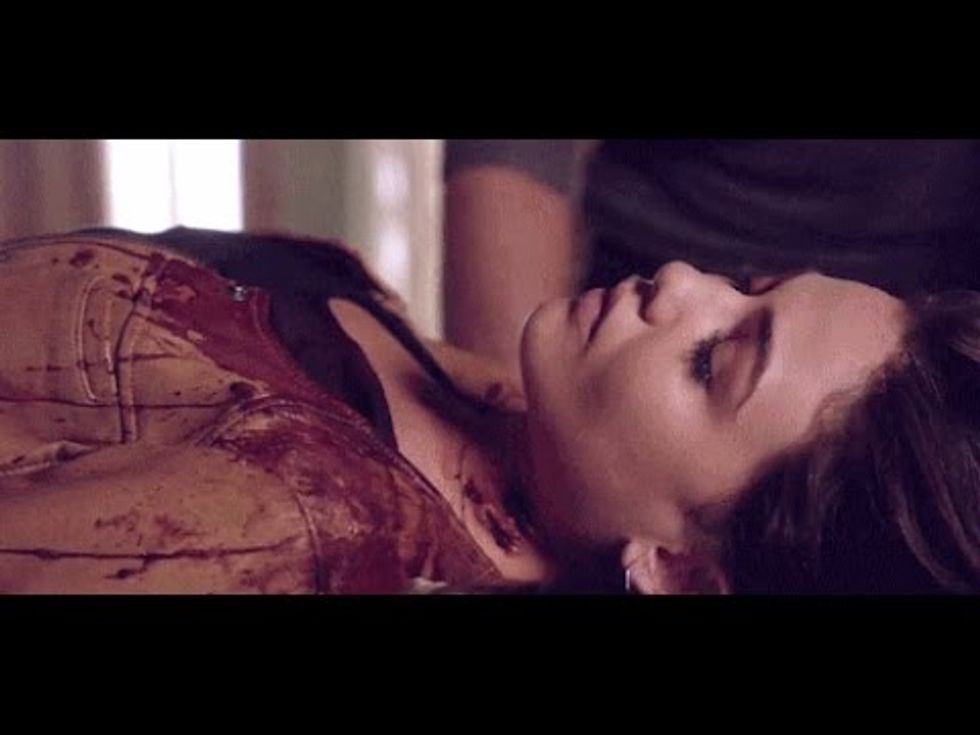 Yes, I counted both times that Davina has died in the show but this time was more permanent (until season 4 that is). Freya and Elijah needed to figure out a way to kill Lucien and that way was to take Davina's power and take the serum out of Lucien. The worst part about it was Marcel trying to figure out a way to bring her back to life considering Kol had killed her. Watching Davina scream and cry out Marcel's name and him being unable to help, ugh hand me the tissues please.
(Video) How to speak so that people want to listen | Julian Treasure
7. Gia (Season 2, episode 21)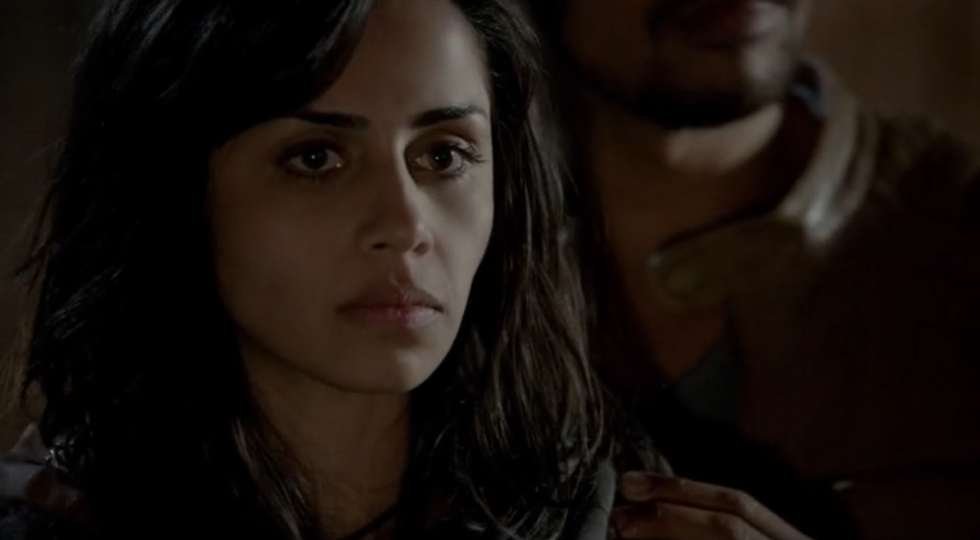 Who remembers Elijah's one time girlfriend before Hayley? Marcel had turned her then left the babysitting job to Elijah who ended up taking a liking to her. I really did ship this couple for some reason and I was looking forward for her to stick around. Of course not, Klaus comes to ruin the fun. Proving to their Aunt Dahlia that he was ruthless, he had ripped Gia's daylight ring off and forced her into the sunlight while making Elijah watch her burn right in front of him. If that isn't depressing, I don't know what is.
8. Jackson Kenner (Season 3, episode 10)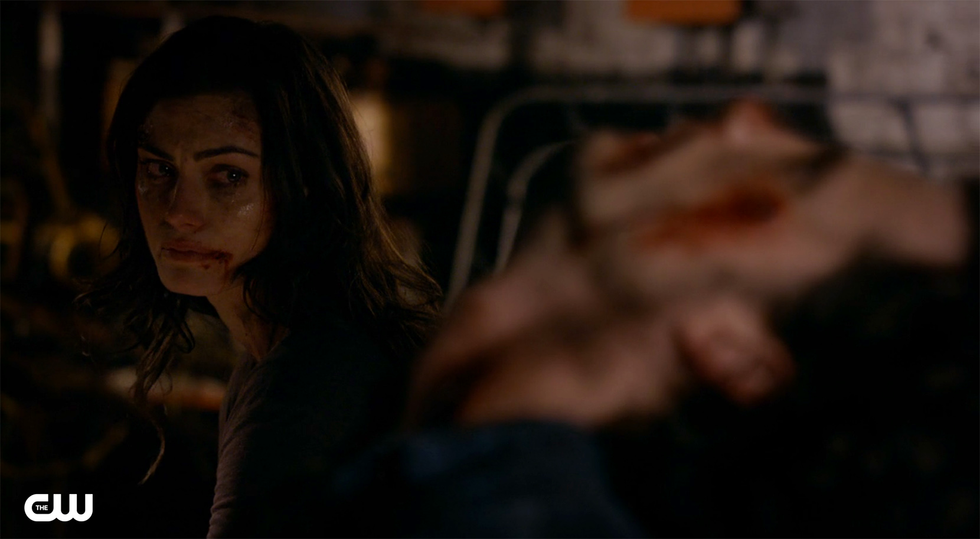 If we are being fair here, I never did like the character of Jackson but that didn't mean I didn't feel bad for his death. Hayley and Jackson had gotten married and raised Hope together despite the Mikaelson's always interfering. He had been competing for her love along with Elijah and he momentarily won.Tristan wanted his revenge against Hayley and ripped Jackson's heart from his chest after he gave her his I love you speech. Jackson was a character who had good running through him and it was sad to see him go.
9. Kol Mikaelson (Season 2, episode 14)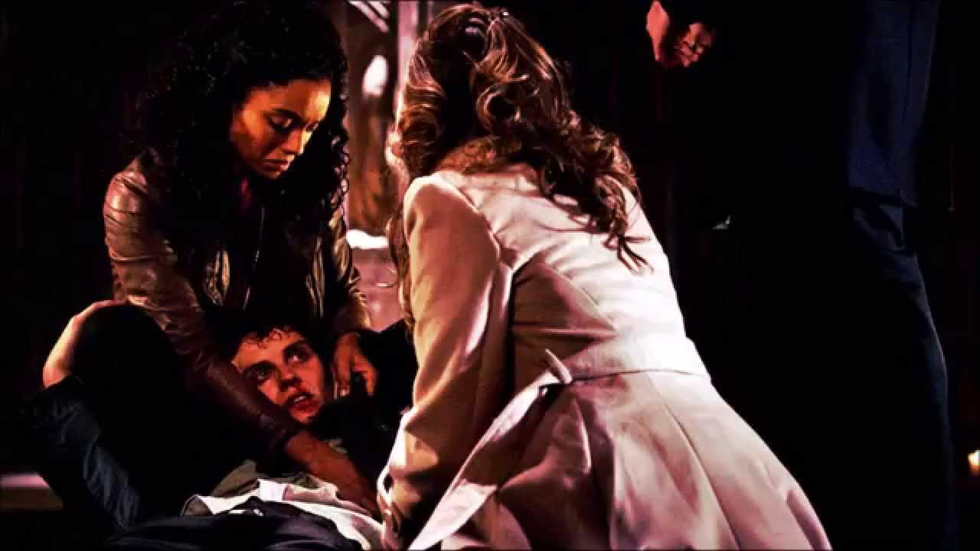 This isn't the first time Kol had died during the TVD/TO universe but this one I feel was more upsetting than the last. Possessing a witch named Kaleb, he had been hexed and to die a slow, painful death. He had fallen in love with Davina during that time and they were so happy which made this whole scene worse. She and Rebekah (While occupying Eva's body) had tried saving him but nothing worked and both Kol and Kaleb had died and gone to the ancestor world. No worries though, Kol finally comes back in his original body.
10. Thierry Vanchure (Season 1, episode 18)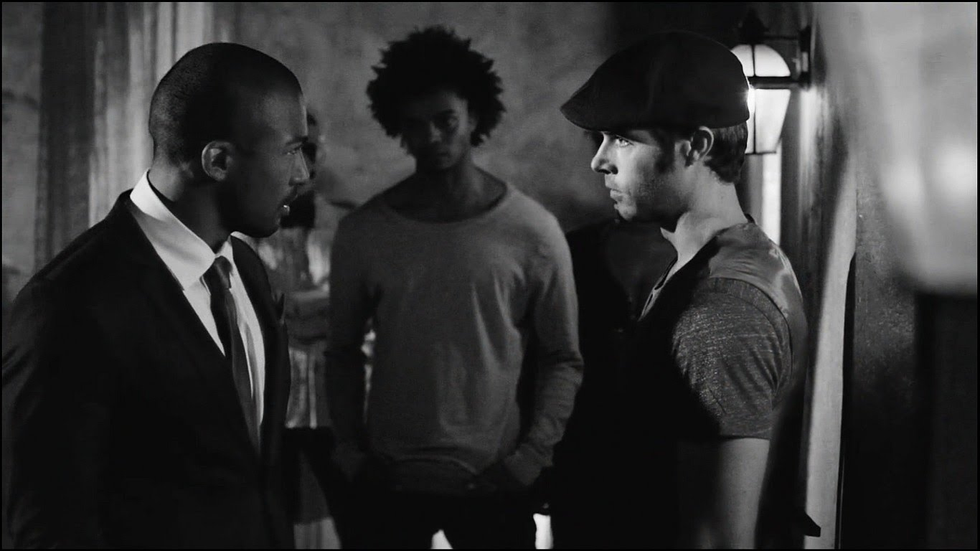 (Video) Backbenchers - College Life | Ep - 11 | Dora Sai Teja | Varsha Dsouza | Tej India | Infinitum Media
You probably forgot about Thierry right? He was one of Marcel's loyal vampires who deserved much better, I will go down fighting for this. Klaus and Elijah had exiled Marcel from the Crescent City and Thierry had wanted to help his friend get the city back. As Marcel decided to disrupt a festive in the city, the elder Mikaelson Elijah had ripped his heart out and let Marcel watched as he did so. really wish he would have stuck around longer as his loyalty was bold but I didn't get my wish.
11. Kieran O'Connell (Season 1, episode 19)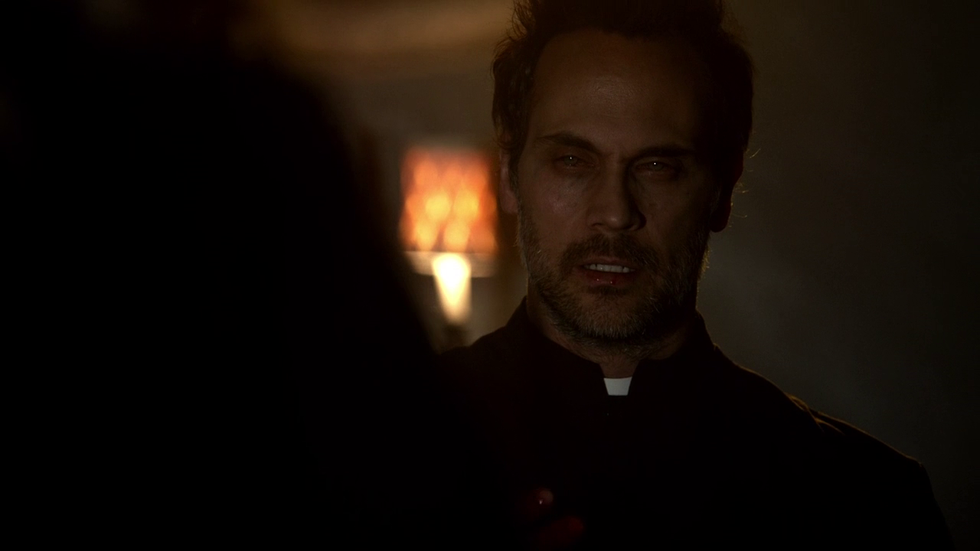 Cami's Uncle who was the original Vincent in season one was a character that I come to love. He held his ground and stayed very mutual but obviously in this show nothing ends fairly. The witches had hexed Kieran and he later turned into a vampire. While attacking his own niece, Klaus came to save her and staked him. It not only affected Cami, but also Klaus and Marcel who had any scenes with him and seemed to get along (Mostly Marcel of course). She not only lost her Uncle, but her brother Sean earlier and in the later seasons her own life.
12. Aiden (Season 2, episode 19)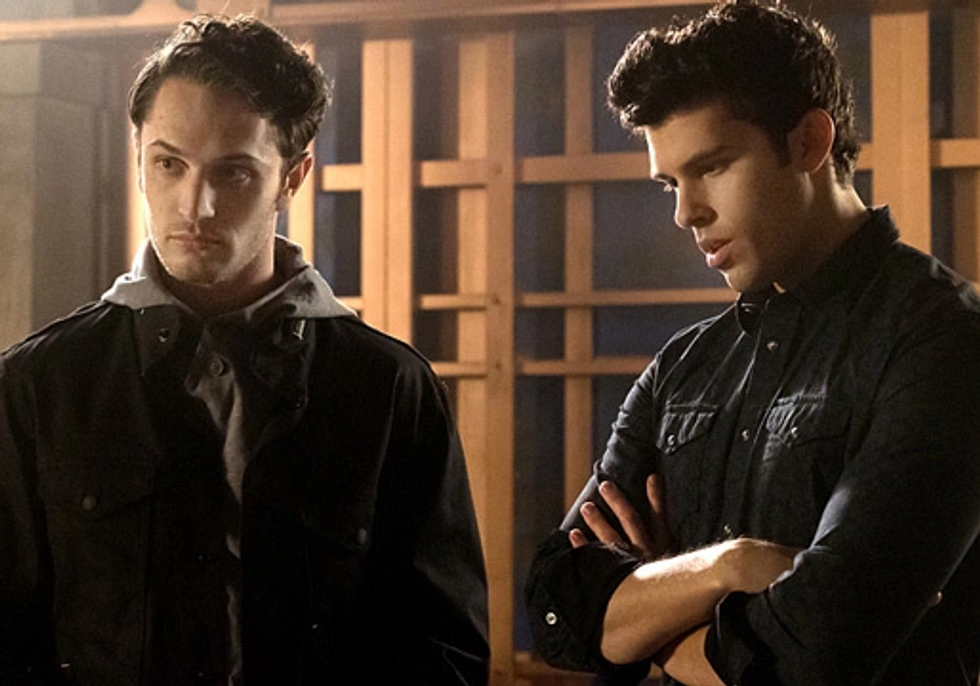 Josh, my other favorite vampire in the city of NOLA. When he got a boyfriend during season 2 I was so excited considering he was a werewolf and Josh was a vampire (They weren't allowed to be together). They had made a pact to leave town so they could live happily ever after. The Mikaelson's Aunt Dahlia had ruined the plan and ripped Aiden's heart out from his chest to frame Klaus for it. It was a very shocking moment that no one even saw coming. I still wish I would have seen the two have the life they wanted.
13. Elijah Mikaelson (Season 4, episode 9)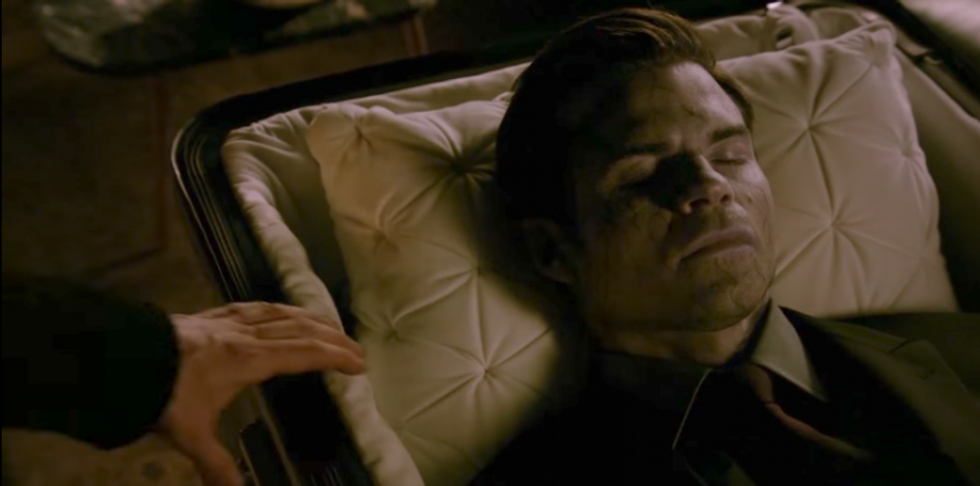 (Video) Tom Walker - Play Dead (Audio)
Where do I even start with this Mikaelson? I had a love/hate relationship but now he has become my least favorite (I know, fight me on this one). Sofya who was possessed by the Hollow had stabbed Elijah by the thorned stake, and things went downhill from that point on. He had ended dying, too complicated and confusing to explain but Elijah had ended up dead for a few episodes. I honestly thought he was down for good but a Mikaelson is never down for the count, right?